We have been live streaming Shabbat services from the Rabbi's home since March. The addition of a real physical Torah reading to the service improved our live experience, but nothing beats a service from an environment we all love and cherish.  So this Rosh Hashanah we decided to go live from the Bimah. For the first time we could immerse the congregation in the High Holiday atmosphere with streaming services directly from our Sanctuary. Let's have a look behind the scenes.
Suddenly the stakes became high: we had to accommodate a lot more participants and engage them for hours, so we needed a very reliable network connection to prevent dropouts. We needed quality audio  and at least two high resolution cameras. We experimented with our wireless network and NDI (network device interface) using two iPhones, but the coverage and bandwidth of the wireless network in our Sanctuary was insufficient, so the experiment failed. Curtis Braverman, member of our Board and an experienced volunteer network administrator and YouTube Podcaster, came to the rescue. He enabled a fast wired internet connection in the Sanctuary and lent us his equipment: a powerful desktop tower PC, a GoPro camera on a tripod, a LED strobe (light) and the famous Blue Yeti microphone.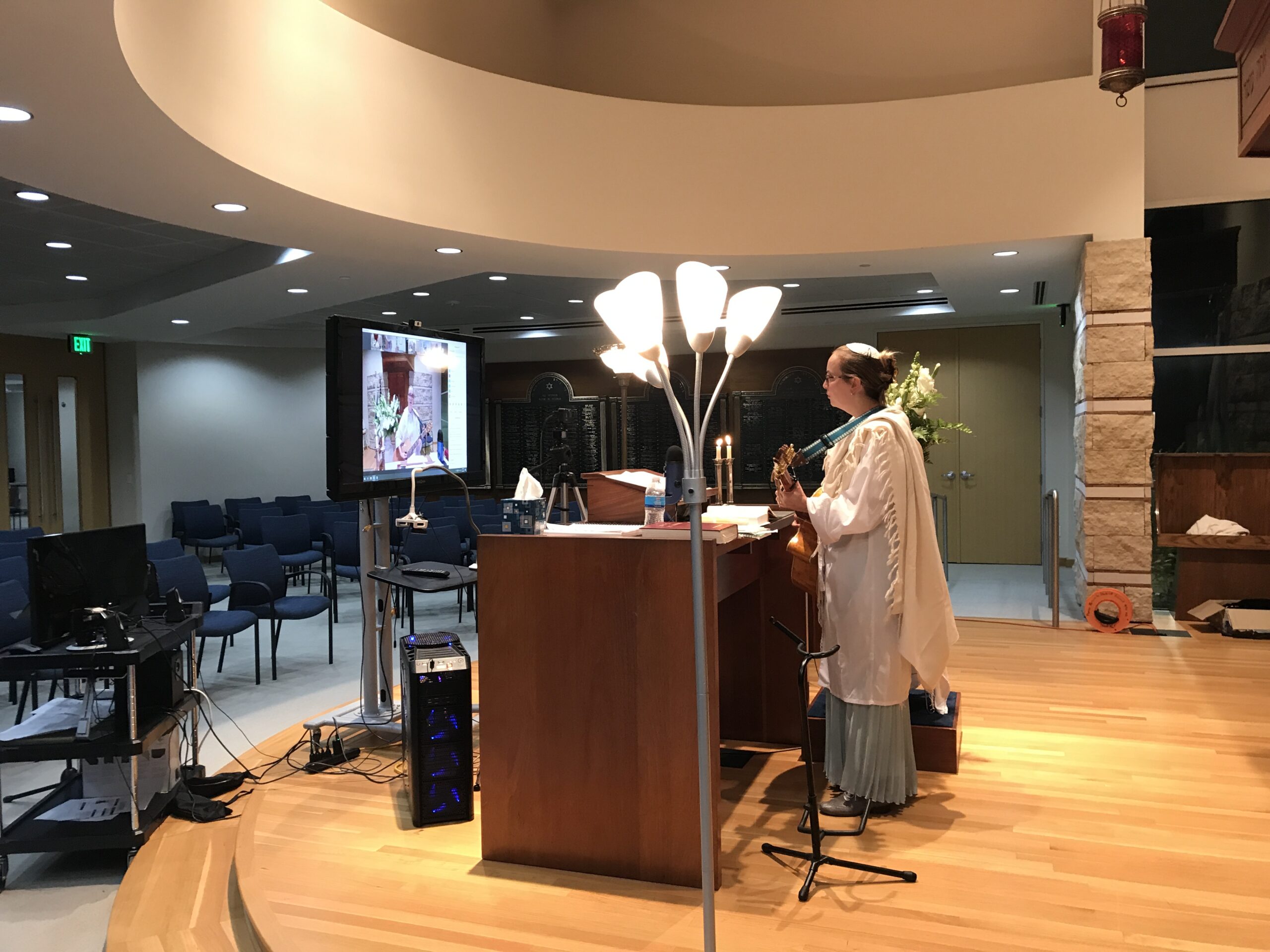 Let's stream…
The set-up for our High Holiday services comprised of a mobile TV screen so the Rabbi could view all participants and interact with them using audio from external speakers and the Yeti microphone. The Yeti microphone would only pick up sound from the service leader's guitar and voice, but ignore any background noise. We used a Razer Kyo webcam with a ring light on a mount fixed to the bimah, for close-up video of the Torah portion. The service leader was being recorded on a GoPro and lit by a LED strobe to overpower the sun flood light from the Sanctuary windows during the daytime.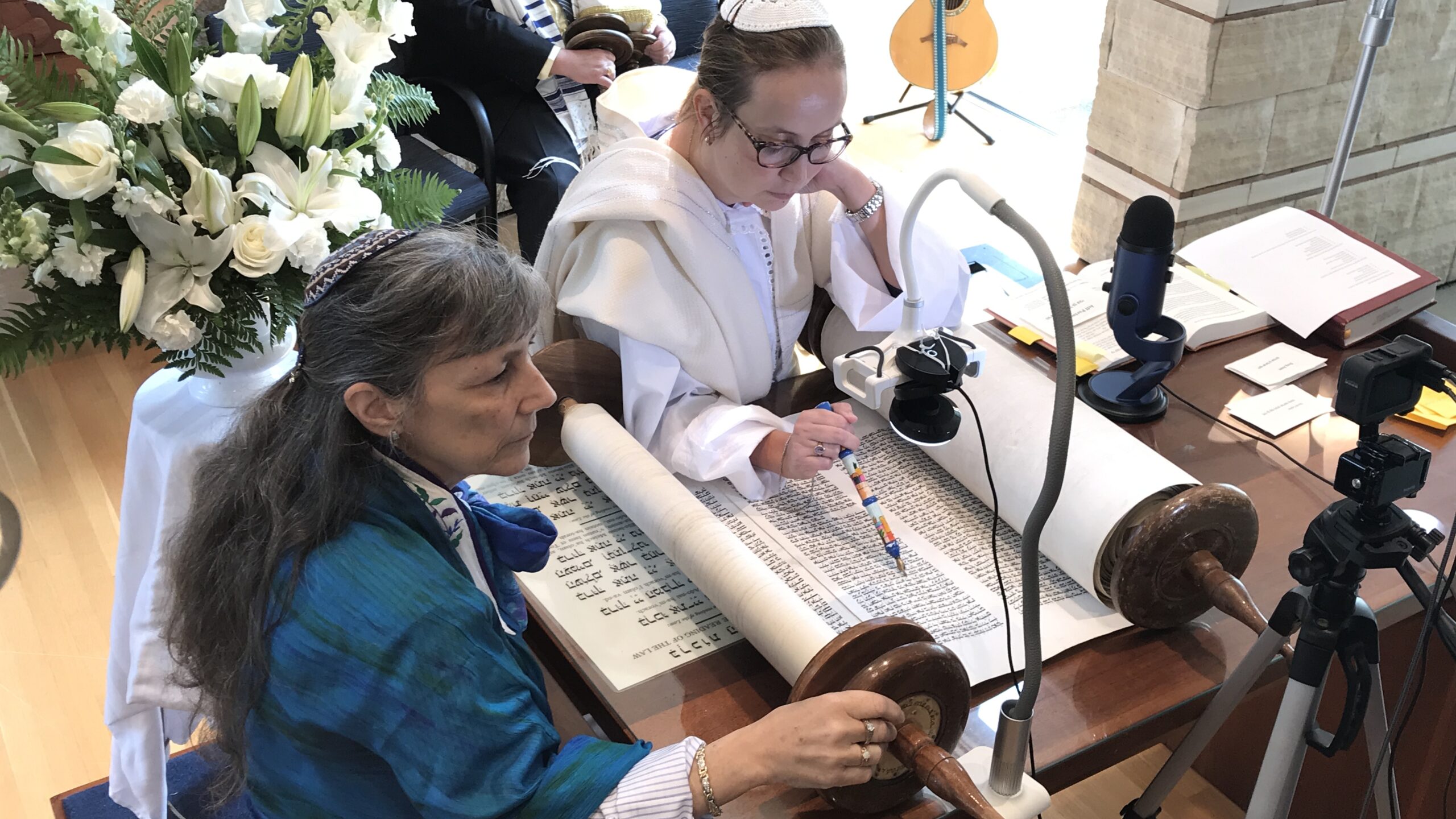 …and orchestrate
Leading a streaming service while addressing the needs of the participants requires a virtual gabbai. John Wertz, our Secretary, was the virtual gabbai, working from home.  John would admit people to our service from the Zoom Waiting Room; he would call out page numbers from the Machzor; he would answer questions in the Chat or solve any issues. Back in the Sanctuary, the cameras, lighting and microphone were operated by Dave Middleton who was also John's backup in case of internet connectivity issues.
We have just started to explore the opportunities of streaming video for congregants and visitors. Whether you are ill, unable to travel, want to stay in touch after moving away from Iowa City, or just want to swing by: you can join us online. We offer you another way to experience community.