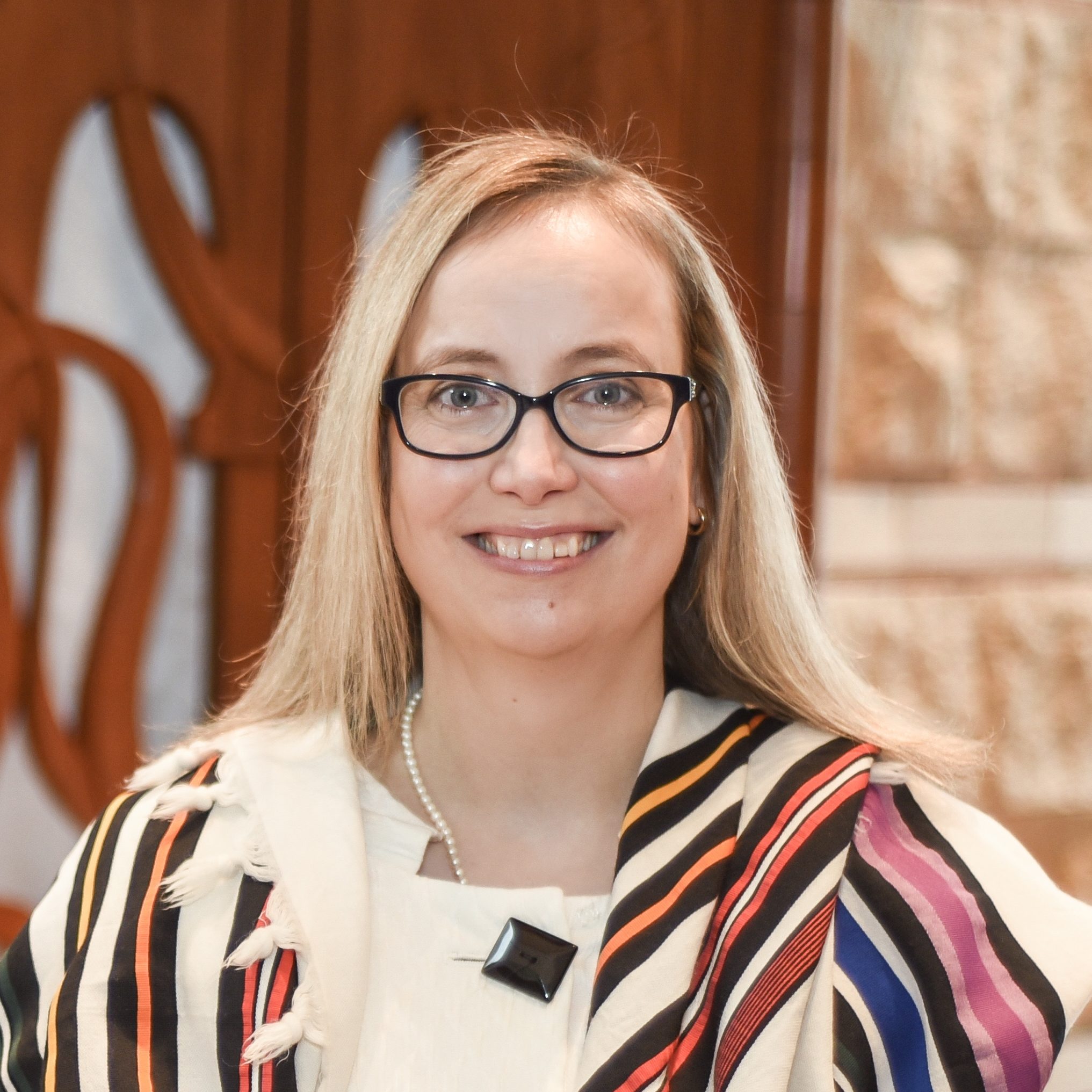 Rabbi Esther Hugenholtz
Rabbi
Welcome to our community!
Have you ever dreamed of living in a vibrant, bustling college town with every amenity at one's disposal and only a stone's throw away from the beautiful cornfields of Iowa? The Iowa City/Coralville area has provided a welcoming community with a high quality of life for our Jewish community for over a century. A hidden gem of the Midwest, our area is culturally diverse, is known for excellent schools and hospitals, and balances the charms of a university town with the opportunities for outdoors escapes.
More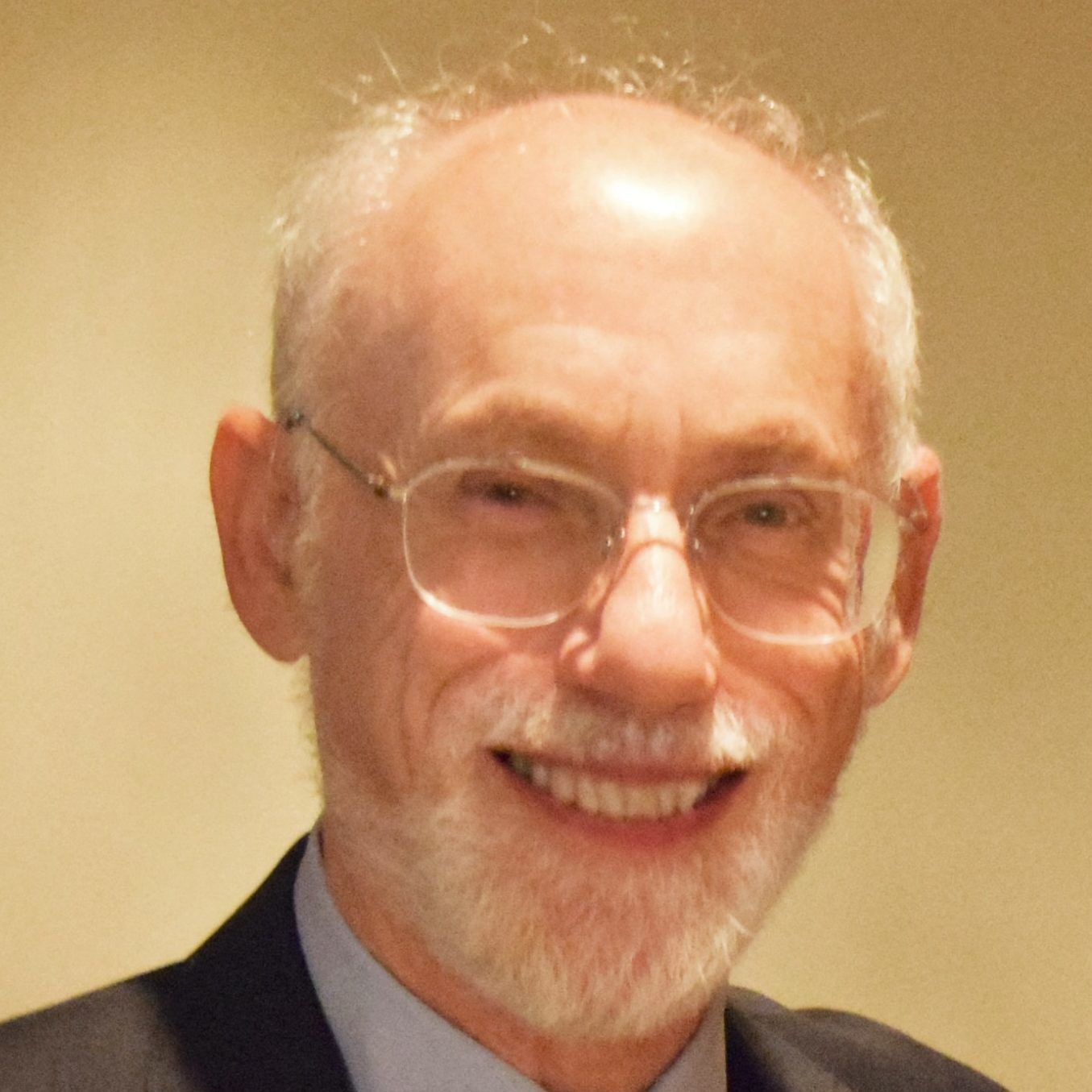 Rabbi Jeff Portman
Rabbi Emeritus
Rabbi Portman was named rabbi of Agudas Achim Congregation and Hillel director in 1974. He left Hillel and became full time rabbi of the congregation in 1994 and retired in 2015. During his tenure he was active in the community chairing the Iowa City Human Rights Commission and serving on the Board of Fellows of the UI Religious Studies Department. He helped the congregation transition into a new building in 2013, after about 50 years in its downtown location. In retirement, Rabbi Portman continues to serve the Agudas Achim Congregation community including teaching and occasionally leading services. Rabbi Portman was born in South Bend, Indiana, and graduated from Indiana University. He received his rabbinic ordination from Hebrew Union College Jewish Institute of Religion in Cincinnati in 1973. Jeff and his wife Gail reside in Iowa City.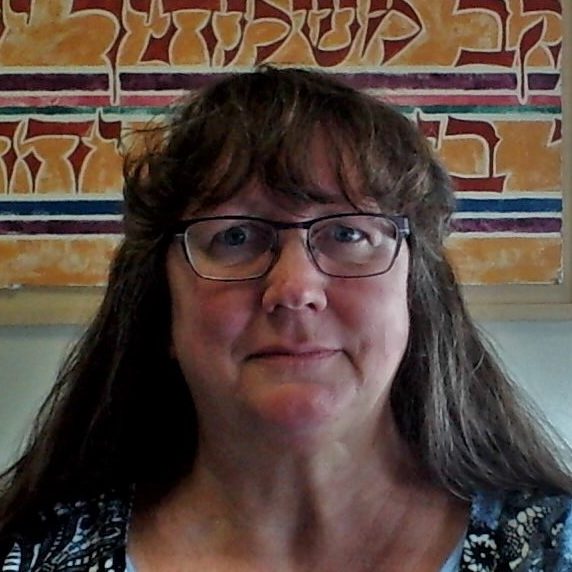 Karen Brady
Administrator
Born and raised in Northwest Iowa, Karen has lived in Iowa City since 2020, after living in Freeport and Rockford, Illinois for 20 years. She and her husband (the OG Tom Brady) have 3 children (Jackie, Kristen and Nick) and four grandchildren (Millie, Tyson, Sebastian and Zachary). Karen graduated from Iowa State University but has learned to become a Hawkeye fan since moving to Iowa City. Karen's hobbies include quilting and knitting, biking in the summer, learning amateur photography staying active with friends. She was a mostly stay-at-home mom while raising her family, but held many part-time jobs in retail, banking & accounting, and office work, before working full time at ACT in Iowa City for 16 years. She joined the Agudas Achim staff as secretary in 2016, and although not Jewish herself, she loves working with this wonderful, caring community.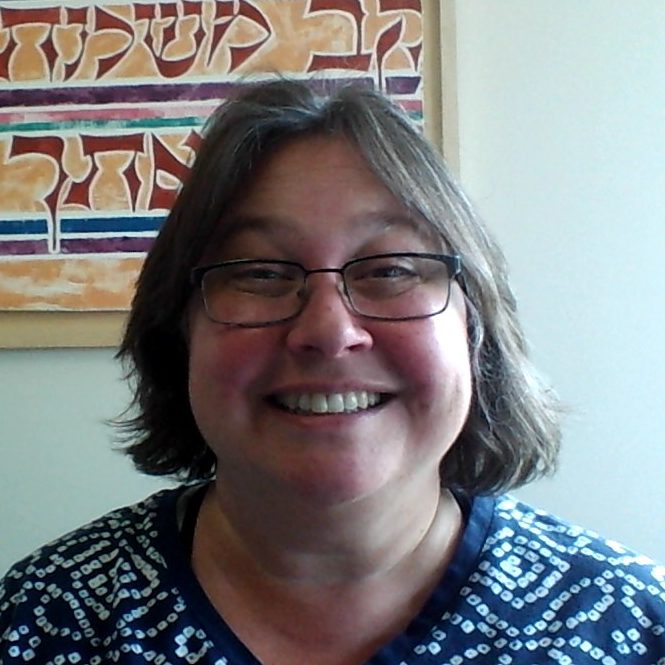 Sonja Spear
Religious School Principal
Sonja loved history and comparative mythology as a child, a passion that led her to earn a Ph.D. in Religious Studies at Indiana University. After living the glamorous life of an itinerant academic, she settled in Iowa City, where she is Religious School Principal at Agudas Achim Congregation. On any given day, she might be hiring a petting zoo, trying to get a shy thirteen-year-old to sing, training college students to teach, or holding a workshop on making Hamantaschen. Sonja's first book, Cats and Honey Cake won the Sydney Taylor Award for unpublished manuscripts in 2021. Sonja and her husband have one daughter.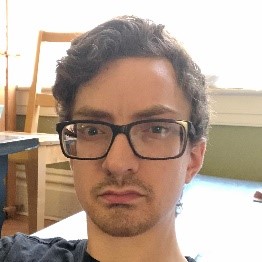 John Wertz
Secretary
John has lived in Iowa City his whole life and spent a lot of time at Agudas Achim growing up. He's the nephew of Rabbi Emeritus Jeff Portman. He has bachelor's degrees from the University of Iowa in double bass performance and French.
Officers (Executive Committee)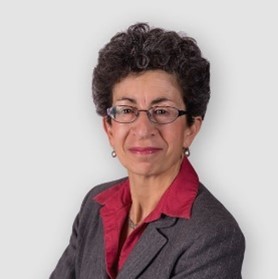 Janice Weiner
President
Janice is a retired U.S. diplomat, who worked for the U.S. Department of State for 26 years, mostly abroad. Born and raised in the Iowa City area, she is a West High graduate, has her undergraduate degree from Princeton University and law degree from Stanford Law School. She has two daughters, Naomi and Lia, and is raising her granddaughter, Alaska. She has served on other non-profit boards, was elected to Iowa City City Council at large in 2019 and to the Iowa State Senate in 2022.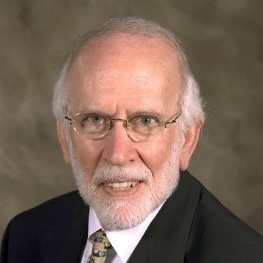 David Lubaroff
President Elect & Ritual
David is professor emeritus from the UI Holden Comprehensive Cancer, where he taught classes in immunology and investigated the use of vaccine immunotherapy for prostate cancer. He also was the director of a summer cancer research training program for underrepresented college students. Both research and training continue. David and Martha, along with Saul, Scott, and Matthew, moved to Iowa City in 1973 from Philadelphia. He is blessed with a wonderful wife, three sons and daughters-in law, five grandsons and one granddaughter. David has been involved with Agudas Achim in various roles for most of his life in Iowa City.  He enjoys exercising, reading, cooking, gardening, and, most of all, his family.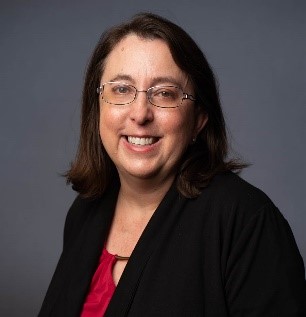 Janelle Jaskolka
Vice President
Originally from Lincoln, Nebraska and a graduate from the University of Nebraska, Janelle moved to Iowa City with her husband, Eric and their three children Shayna, Eli, and Logan in 2014 from West Des Moines. She has a wide variety of work experiences including grocery store manager, assistant to the director of education at the Jewish Federation of Des Moines Community School, legal assistant, and escape room designer. Currently, Janelle is the office coordinator for a local real estate firm. Janelle joined the Agudas Achim Board in 2015 as an at-large member. She then served two terms as the board secretary before her current role as vice president.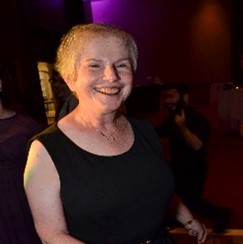 Mindy Russell
Treasurer
Originally from a small town in southwest Virginia, Mindy and her husband Gary have lived in a number of cities, including Chicago, San Francisco, Nashville, and Toronto. They moved to Iowa City in 1996 with their two daughters, Sarah and Rebecca. Mindy has worked at a variety of jobs as a CPA and is currently doing accounting for a local jewelry store. She was active in the Sisterhood for many years, serving as its treasurer and as co-president. She has been serving as the treasurer of the Agudas Achim congregation since 2017. In her free time, Mindy enjoys reading, playing bridge, going for walks and spending as much time as possible with her two daughters who live in Los Angeles and Indianapolis.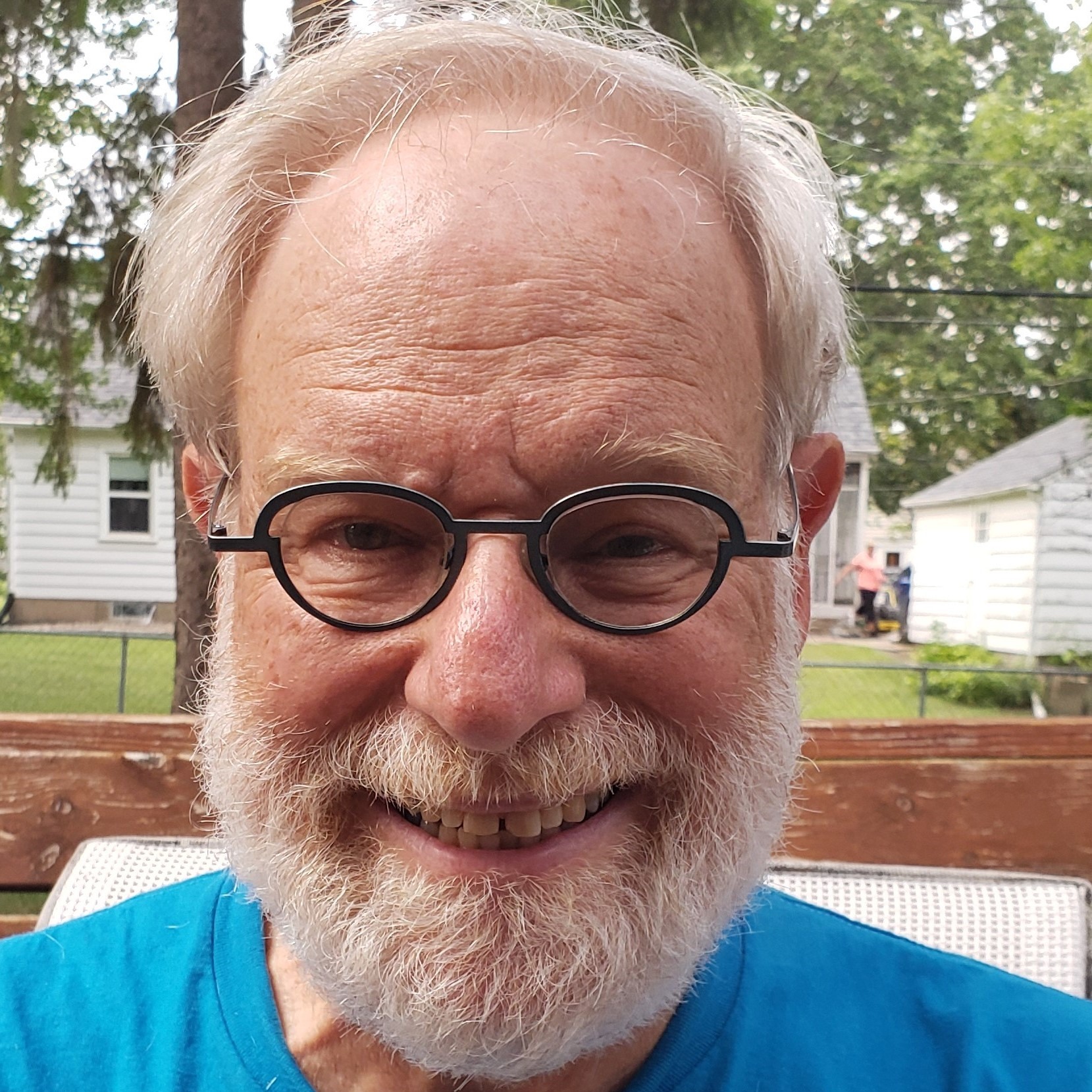 Chuck Friedman
Board Secretary
Chuck and his family moved to Iowa City in 1992. Now retired, he was a psychometrician at ACT, assisting organizations in the development of national certification and licensure examinations. Prior to moving to Iowa City, he taught applied linguistics and was director of Camp Young Judaea in Texas. Chuck grew up in central New Jersey, studied and lived in Israel for about 18 months, and has lived in Bloomington, Indiana, Houston, McAllen, and San Antonio, Texas. He is a former president of Agudas Achim. Chuck has one daughter living in Iowa City and four sons and their families who live in Seattle, Austin, and Minneapolis.
Chairs of Standing Committees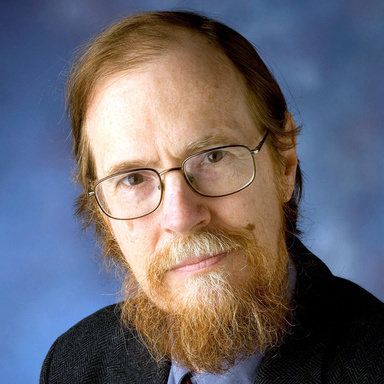 Douglas Jones
Adult Education
Doug came to Iowa City in 1980 and converted to Judaism in 1994. He has served on the Agudas Achim, Hillel, and Iowa City Jewish Federation boards. His two children both celebrated their b'nai mitzvot at Agudas Achim, and occasionally, he leads services in the rabbi's absence. He has written a science fiction novelette, Joseph Hanauer, that explores what late medieval Jews might think of today's America. Doug taught computer science at the U of Iowa for 41 years and is now retired. He came to national prominence for his work on election technology after the election of 2000.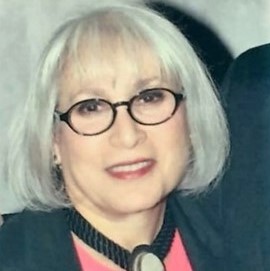 Jane Zukin
Membership & Regathering
Jane is a retired marketing and communications professional who spent more than 50 years in the field, and 14 years as the manager of internal communications at UI Hospitals and Clinics. Jane has a bachelor's degree in Mass Communications and a master's degree in Teaching Writing at the College Level. She has taught Composition, Argumentation, Management, and Leadership at the college level for more than 25 years throughout her professional career. The Zukin family moved from Detroit to Iowa City in 1985. In 1992, she was appointed as the first administrator for the synagogue and served as president from 2001-2004. She is a certified master gardener and enjoys Sunday dinners with her children and grandchildren.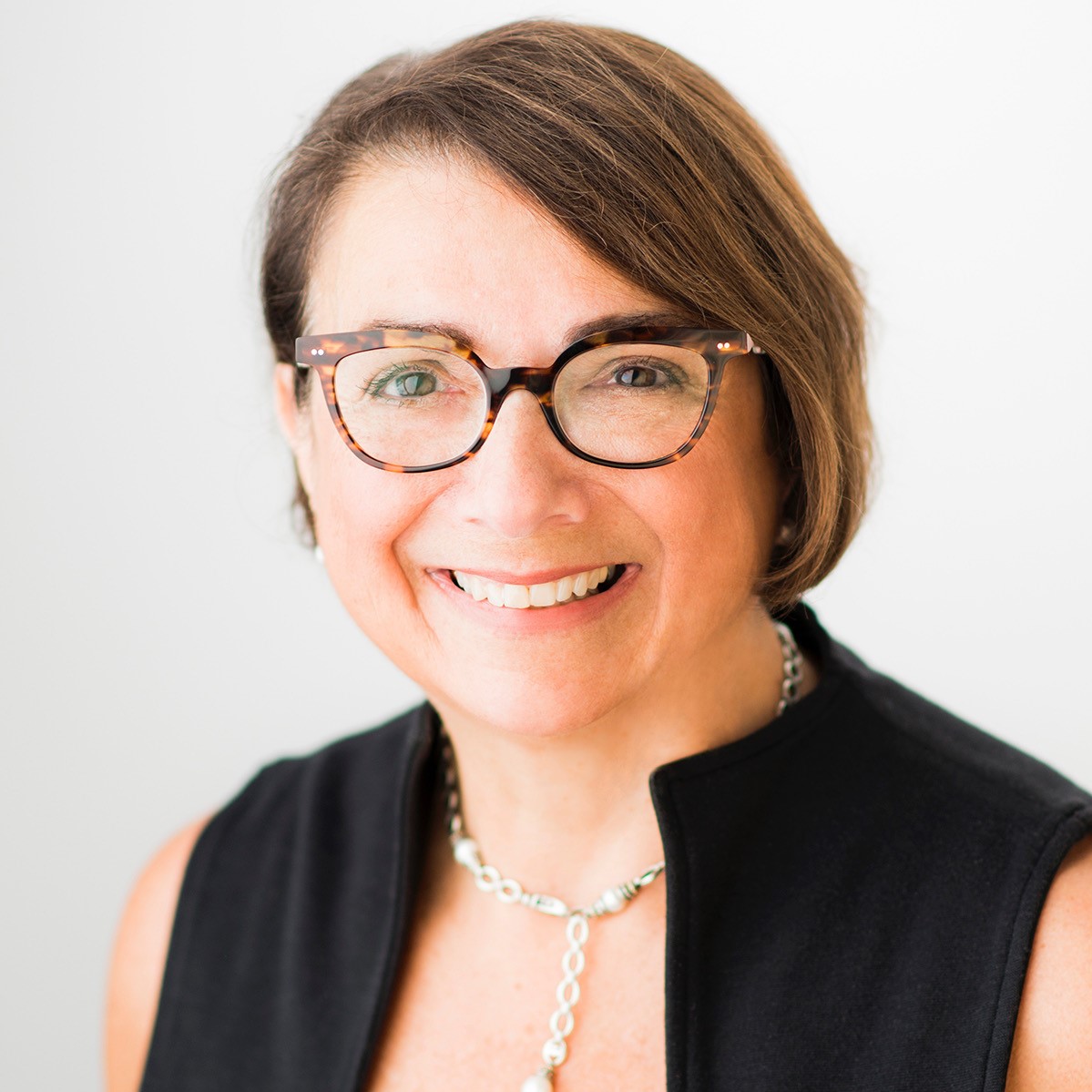 Rita Marcus
Ritual
I moved to Iowa City from Milwaukee with my young children in 1985 after Mel Marcus and I were married. Mel was on faculty in the Carver College of Medicine so naturally we settled here. Unfortunately, we lost Mel in 1989 but our whole wonderful blended family made our permanent lives in Iowa City. The synagogue wrapped its arms around us and we continued our strong involvement with Agudas Achim. At one point I was honored to serve as Ritual Chair and then president of the Agudas Achim Board of Directors. Currently, I serve as co-chair of the Ritual Committee. Previously, in Milwaukee, I used my University of Wisconsin BA degree in Hebrew and Semitic Studies as a Religious Hebrew School teacher and Principal for 18 years, working both in Reform and Conservative synagogues.
More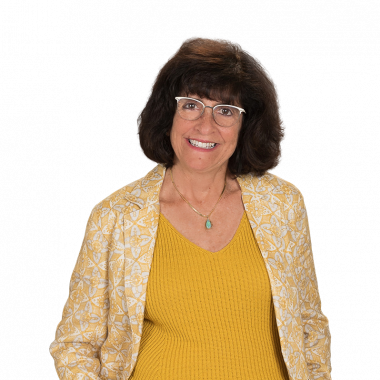 Kineret Zabner
Social
I was born in Israel and I grew up in Venezuela, so I speak Hebrew and Spanish. I moved to Iowa City with my husband for two or three years and here we are, thirty-one years and three wonderful boys later, we could never leave. We love Iowa. I was the Principal of the Religious School at Agudas Achim Congregation for thirteen years and after retiring I decided to combine my passion for houses with my passion for people and I became a realtor.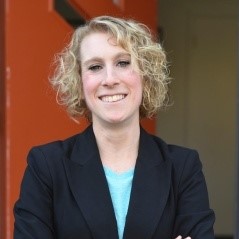 Mallory Hellman
Tikkun Olam
Mallory Hellman was born into the tiny but mighty Jewish community of New Orleans, where she developed a taste for jazz and funk music and a hearty appetite for spicy cuisine. She did most of her growing up in South Florida, then went to Harvard to study English and American Literature and Language. After a brief and harrowing stint in the New York publishing industry, she moved to Iowa City in 2012 to get her MFA in fiction from the Writers' Workshop. Since 2015, she has served as the director of the Iowa Youth Writing Project. When she's not directing troops of undergrads or perusing junior high students' novel excerpts, Mallory enjoys yoga, cooking, grassroots activism, outdoor sports that involve mountains (a slight geographic pity), and spending time with her partner Charlotte. Most of all, Mallory loves teaching, which is why she is thrilled to teach at Agudas Achim Sunday school in addition to her role as Tikkun Olam chair.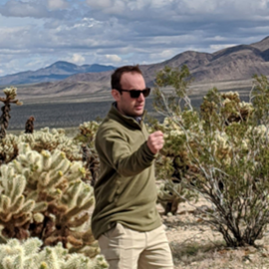 Naomi Greyser
Religious School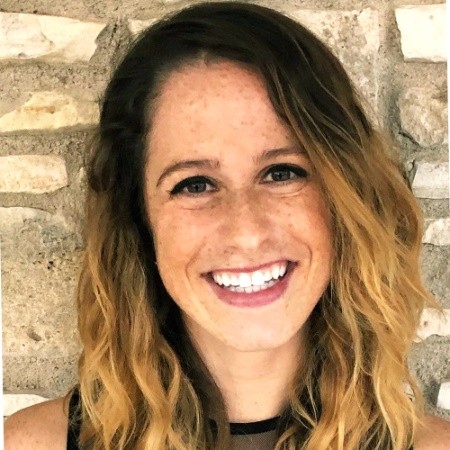 Samantha Goldish
Samantha and her family moved to Iowa city two years ago for her husband's career as a physiatrist. Samantha and her husband Danny have two boys, who are so sweet and most definitely filled with energy. Samantha worked as a psychotherapist supporting college students as well as new mothers experiencing perinatal mood disorders in Seattle and here in Iowa. Samantha loves working as a therapist but currently is taking a break to raise her kiddos. You most likely will find Samantha adventuring out to parks and on trails with her kids as well as drinking coffee and looking at books to buy at Sidekick.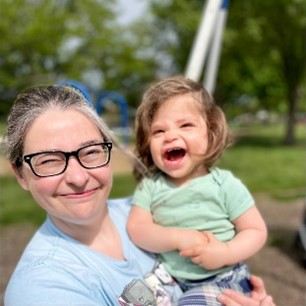 Andrea Chase
Dr. Andrea Chase is a clinical pharmacy specialist who works at the Iowa City VA medical center. An Army veteran herself, she greatly enjoys working with other veterans. She lives in Coralville with her patient husband and rambunctious young daughter. Before moving to Iowa she studied at Columbia University and the Jewish Theological Seminary of America. She enjoys board games, a good cuppa, and is also working on her powerlifting total.

Bob Wallace
(also co-chairs Regathering Committee)
Bob and his family came to Iowa City in the 1970s, and was a member of the Board previously, in the 1990s. He is an Emeritus Professor of Epidemiology and Internal Medicine. He is currently working part time on public health projects such as control of COVID-19 and drug overdose deaths, as well as his long-term interest in the chronic disabling conditions of older persons.
Appointed Committee Chairs
Alan Weinstein
Art
A former president and frequent board member at our synagogue, Alan moved back to town in 1980 with Nina and their family. The painter and print maker (BA, Princeton, MFA, University of Iowa) designed our Aron Kodesh and was part of the building committee for our new Agudas Achim Congregation building.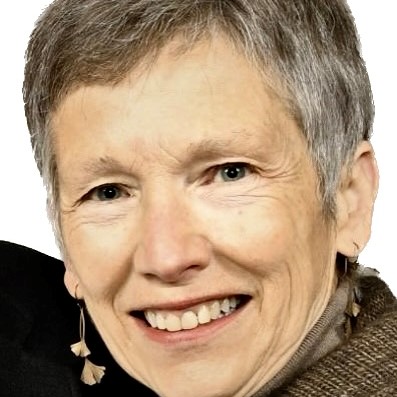 Teresa Weiner
Library
Teresa moved to Iowa City in 1989 with her husband and three young children and has enjoyed Agudas Achim's many volunteer opportunities including serving as board president. She has lived in West Virginia, Illinois, Ohio, Michigan, and Pennsylvania but now considers Iowa City home. She is fortunate to have a son and daughter and their families right here in Iowa City and to travel often to visit a son and his family in Idaho. In an earlier life, she was a PhD biochemist but has been thrilled with her second life as a wife, mother, grandmother, and volunteer.