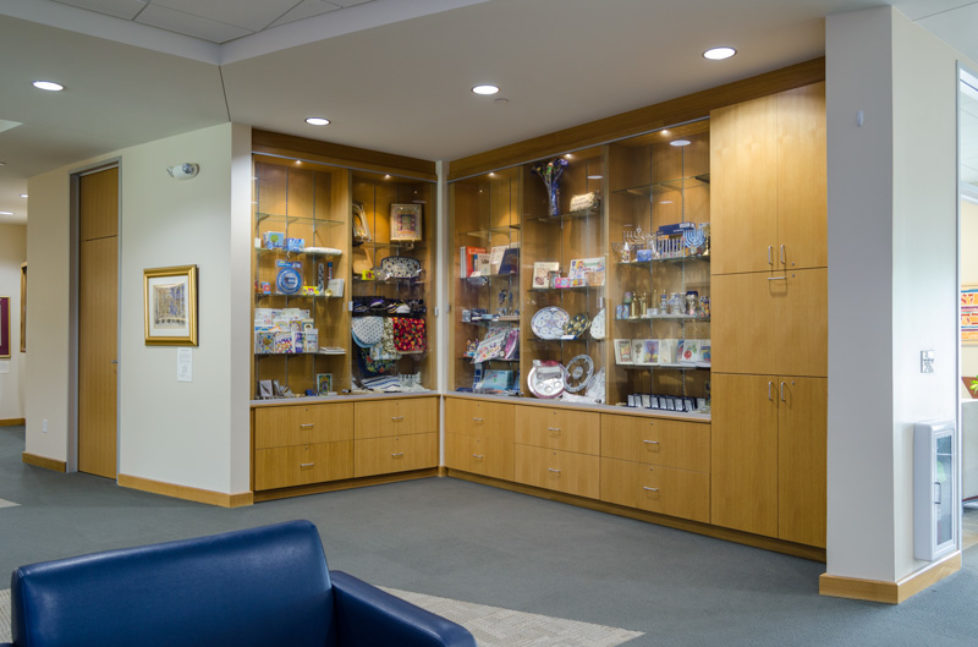 The Gift Shop has a wide variety of Judiaca available (from mezuzot to seder plates) at hard to beat prices. Shabbat candles, yahrtzeit candles, and Jewish cards are just a few of the items you can find.
The gift shop is open during office hours.
The Chairperson for the Gift Shop is Joanne Margolin.
You can always call the office for information (319-337-3813).
Inside the Gift Shop